At HK Lending we are committed to
Lending with
Excellence Integrity Kindness
We build economic opportunities through education, guidance, direct financing and fair lending to
underserved communities.
We envision inclusive communities where everyone is valued and respected through opportunities that encourage hope and the financial freedom to choose a more fulfilling future.
Our vehicle loan products are designed to help individuals move toward financial stability and advance career opportunities.
They are based on the character of the applicant and the affordability of the payment.
Applicants must meet
eligibility guidelines.
Through our partnerships, financial education and resources are available to individuals and families.
Our fair interest loans empower clients in making their financial goals a reality.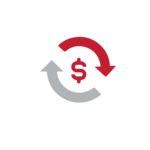 We need YOUR help!
Thanks to the generosity of companies and individuals like you, more children and families have access to the tools and resources they need to build a better foundation for life.
Barbara Greene works as the Director of a child care facility in Lynchburg and truly enjoys her job. In order to maintain employment and continue meeting the needs of local families, she needed reliable transportation.
Individuals Served (2020)
Financial Stability Increase
In partnership with Ways to Work